AFJ Students in Action...
School Kick Off Event - September 23, 2013 AFJ and Project Success met with a filled cafeteria of families about the mentoring program, tutoring, and available resources.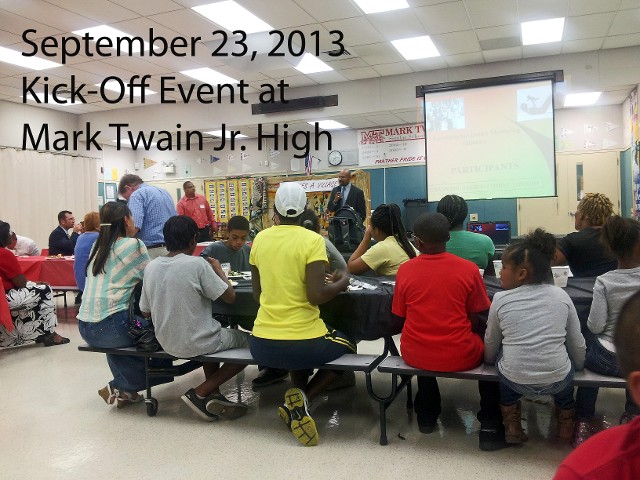 AFJ Goes Bowling - November 23, 2013 AFJ went bowling, many for the first time.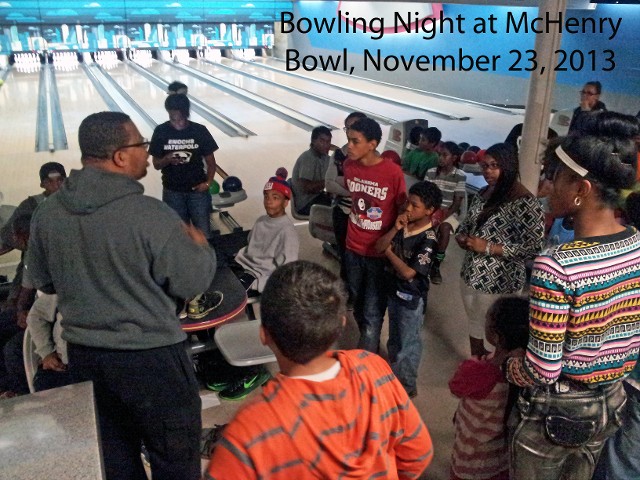 Holiday Celebration - December 2013- Holiday Celebration at the King Kennedy Memorial Center. Special Guest Presentation by Rev. Darius Crosby, School board Trustee Jordan Dickson, and City Council member Tony Madrigal.
John's Incredible Pizza Experience - Friday, December 27, 2013-AFJ enjoyed a day visiting with John's Incredible Pizza. The students first created their Life plans, then had an opportunity to make their own pizza, tour the back preparation and cooking area, and explore the arcade. WHAT AN INCREDIBLE EXPERIENCE!
SF Exploratorium-February 2, 2014 - 3 buses full of parents, students, and mentors filled the SF Exploratorium. Many experiencing SF for the first time and had a day filled with hands on knowledge.
Love Modesto- April 5, 2014-AFJ in conjunction with NAACP and the Modesto Fire Department, adopted James Marshall school. Together we made site improvements, painted goal posts, painted new lines on the black top, and cleaned up the school grounds.
Thank you for our gracious sponsors: Oak Valley Bank, Attorney Jacque Wilson, Attorney Jacq Wilson, Ruby Kennedy, Rosalinda Vierra
Los Vaqueros Fishing Trip, Friday, April 25, 2014
AFJ partnered with Contra Costa Water District to take a bus full of Modesto City School students and parents to Los Vaqueros Reservoir and Watershed for an unforgettable day of fishing, learning, and exploring.
Modesto Nuts-Saturday, May 25, 2014- AFJ took a group of students to a Modesto Nuts games. Many going to their first Modesto Nuts game. One of the other big memories... one of the students showing Jacque how to take a "selfie"!
End of The Year Event- June 6, 2014- John's Incredible Pizza
2013-2014 End of the Year Recap and Presentation to the Modesto City School Board
Oakland A's Game- August 6, 2014
One Very large 15 passenger van, 1 truck, and 1 jeep, all tailgate, BBQ and enjoy the wonderful Oakland breeze, lower temperatures, and come great pre-game BBQ.